You are here: Home / Tutorials / Step by step / General instructions / Immo search
Immo search
During the property search, the suitable properties are automatically assigned to the interested party. You can search for suitable interested parties from within the property or for suitable properties from the interested party. The basis for the property search are the search profiles that are stored with the addresses. This is used to compare existing properties and find suitable ones.
General information
You can find the property search in the detailed view of address data records on the tab property search >> automatic allocation. For real estates on the tab Interested Parties >> Automatic Assignment.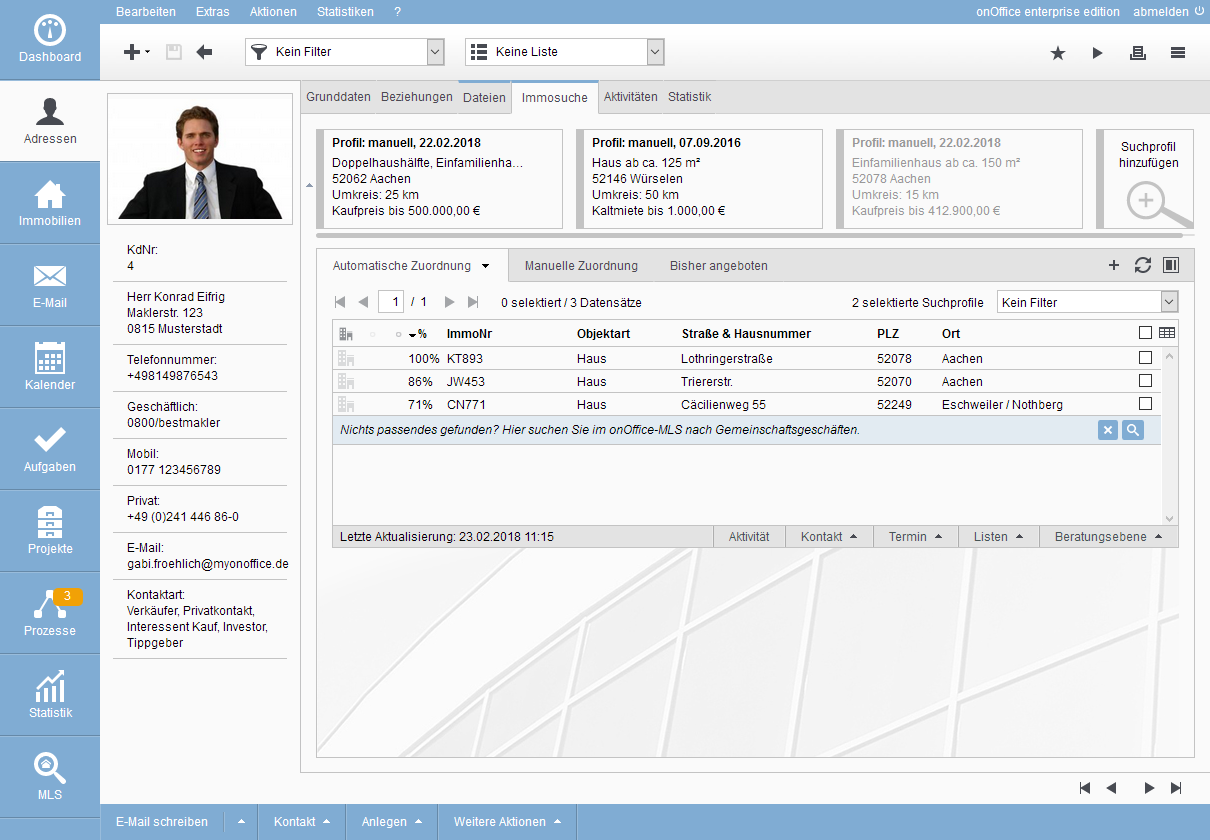 The result and further steps are largely the same for addresses and properties. In this example, a property is to be found for an interested party and an offer is to be sent by e-mail. In the last step of the tutorial the differences of the real estate search with real estates are briefly described.
Please go to the tab "Immosearch" in a prospective customer record with search profiles and there to the list tab "Automatic assignment". As a rule, the current search results are displayed. You can check this by entering "Last updated" at the bottom left of the results list.
You can 
update the result by clicking on
Results list
Detailed view
Create E-Mail
for real estate